The Charms of Duckweed
by John W. Cross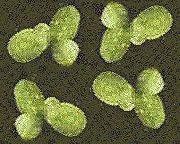 [ Botanical facts ]
The Smallest Flowering Plants

---
[ Duckweed Illustrations ]
Anatomy and Diversity

---
[ Experiments & Projects ]
For Teachers and Students
---
[ Practical Duckweed ]
Duckweed at Work
---
[ Site Map ] &
[ Search Website ]
---
[ Questionnaire ]
Feedback to the author
---
So.. ..who's interested in duckweed? People world-wide are investigating these fascinating and useful plants. Find out who's reading this page.

Site hosted by the Missouri Botanical Garden
---
Author:
John W. Cross, Ph.D.
Alexandria, VA

---

If you know of additional duckweed references available on-line, please send me the URL addresses.
These pages are Copyright (c) 1998-2002 by John W. Cross. Linked pages and images are copyrighted by their respective owners. Material on this site is the responsibility of the author and not the Missouri Botanical Garden.

---
[ How to Cite ] this Web Site
---
Revised: December 5, 2003

Visitors Since 04/05/02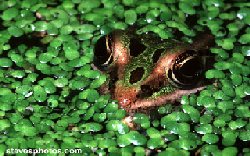 The smallest flowering plants
The family of duckweeds (botanically, the Lemnaceae) are the smallest flowering plants. These plants grow floating in still or slow-moving fresh water around the globe, except in the coldest regions. The growth rate of these high-protein plants can be extremely rapid. Lemna is one of the best known of this group and has been the subject of much research. Researchers have used these plants to study basic plant biochemistry, plant development, photosynthesis, toxicity of hazardous substances and much more. Environmental scientists are using duckweeds to remove unwanted substances from water. Aquaculturalists find them an inexpensive feed source for fish farming.
To learn more about these fascinating plants, next read the botanical facts, or view some duckweed Illustrations.
---
Read how duckweeds took over a Philadelphia river.

Duckweeds do not normally grow in rivers, but a drought in the summer of 1999 reduced the flow of water into the Schuylkill River. The reduced flow increased the levels of duckweed nutrients and allowed a duckweed bloom to accumulate in the channel. After this picture was taken, the duckweeds gradually were washed away by the current of the river.

Philadelphia Inquirer Photo, 08/17/1999
---
Note to students and teachers:
If you have performed or sponsored a successful science project or class demonstration using duckweeds, please let me know about it. I am interested in publishing selected projects on this web site. [ Contact me ]
---